James Meschia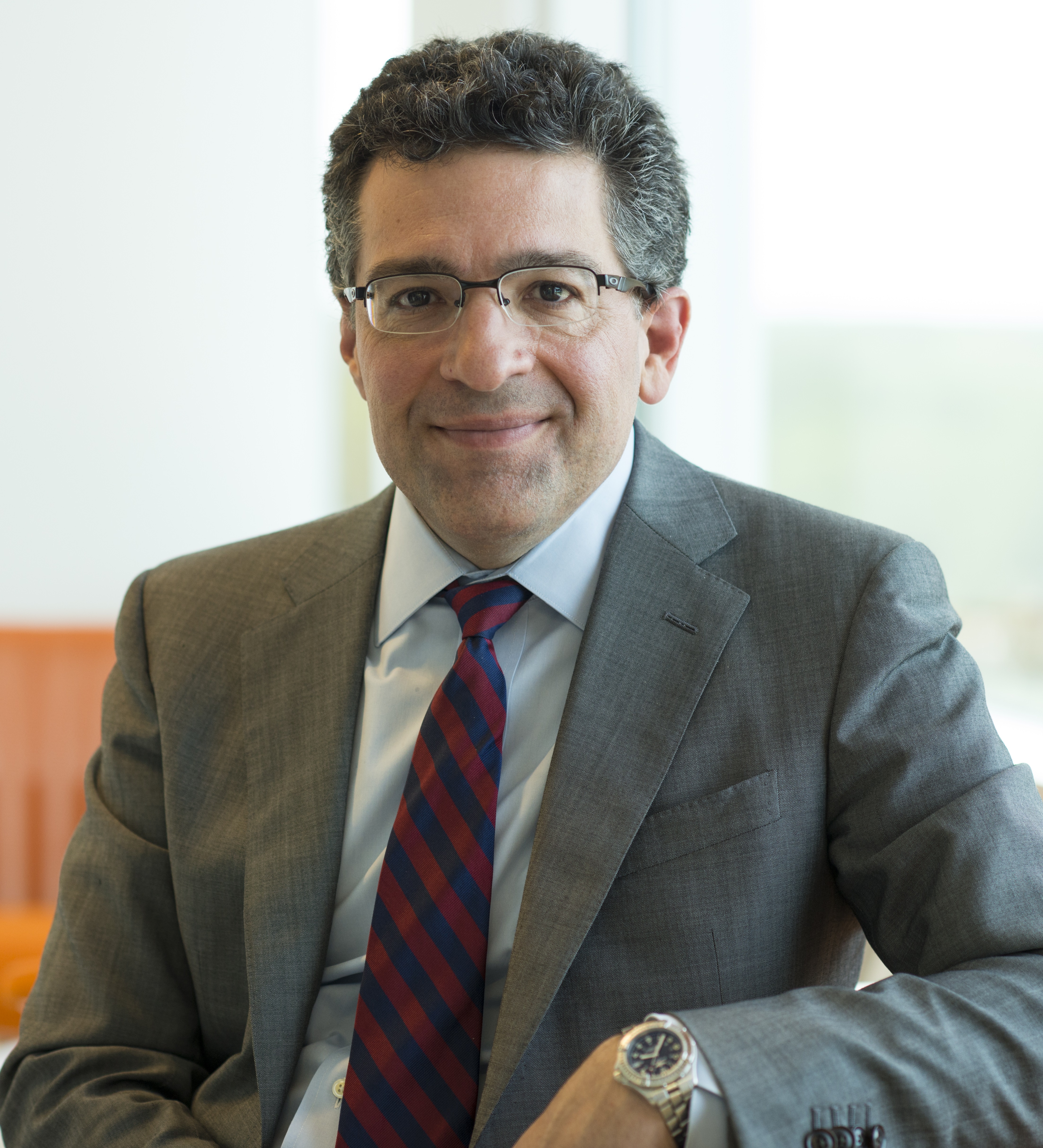 Graduating from Johns Hopkins University School of Medicine in 1992, Meschia went on to complete an Internal Medicine year at the University of Colorado. He completed Neurology Residency at Washington University in St. Louis in 1996. He completed a Vascular Neurology fellowship at Indiana University in 1997. From there he joined the staff at Mayo Clinic Florida. Having served as Chair of the Cerebrovascular Division across the Mayo Clinic Foundation, he went on to become Chair of the Department of Neurology at Mayo Clinic in Florida in 2012. His early research focused on genetic risk factors for ischemic stroke. He was PI of the first multicenter genome-wide association study of ischemic stroke, known as ISGS, and PI of SWISS, the only multicenter affected sibling pair study of ischemic stroke. He also served as co-PI of the NINDS Stroke Genetics Network (SiGN). He was an Executive Committee member of the Carotid Endarterectomy versus Stenting Trial (CREST) and is co-PI of the Clinical Coordinating Center for the CREST-2 trial comparing intensive medical management to revascularization in asymptomatic patients. He is author of >250 peer-reviewed publications and has served on the Editorial Boards of Stroke, the European Journal of Neurology, the Journal of Stroke and Cerebrovascular Diseases, and Mayo Clinic Proceedings. He has been a member of several Scientific Review Groups for NINDS and the AHA and is Chair of the Data and Safety Monitoring Board of the NINDS NeuroNEXT clinical trial network. He is Fellow of the AAN, ANA, and AHA.
Kevin Barrett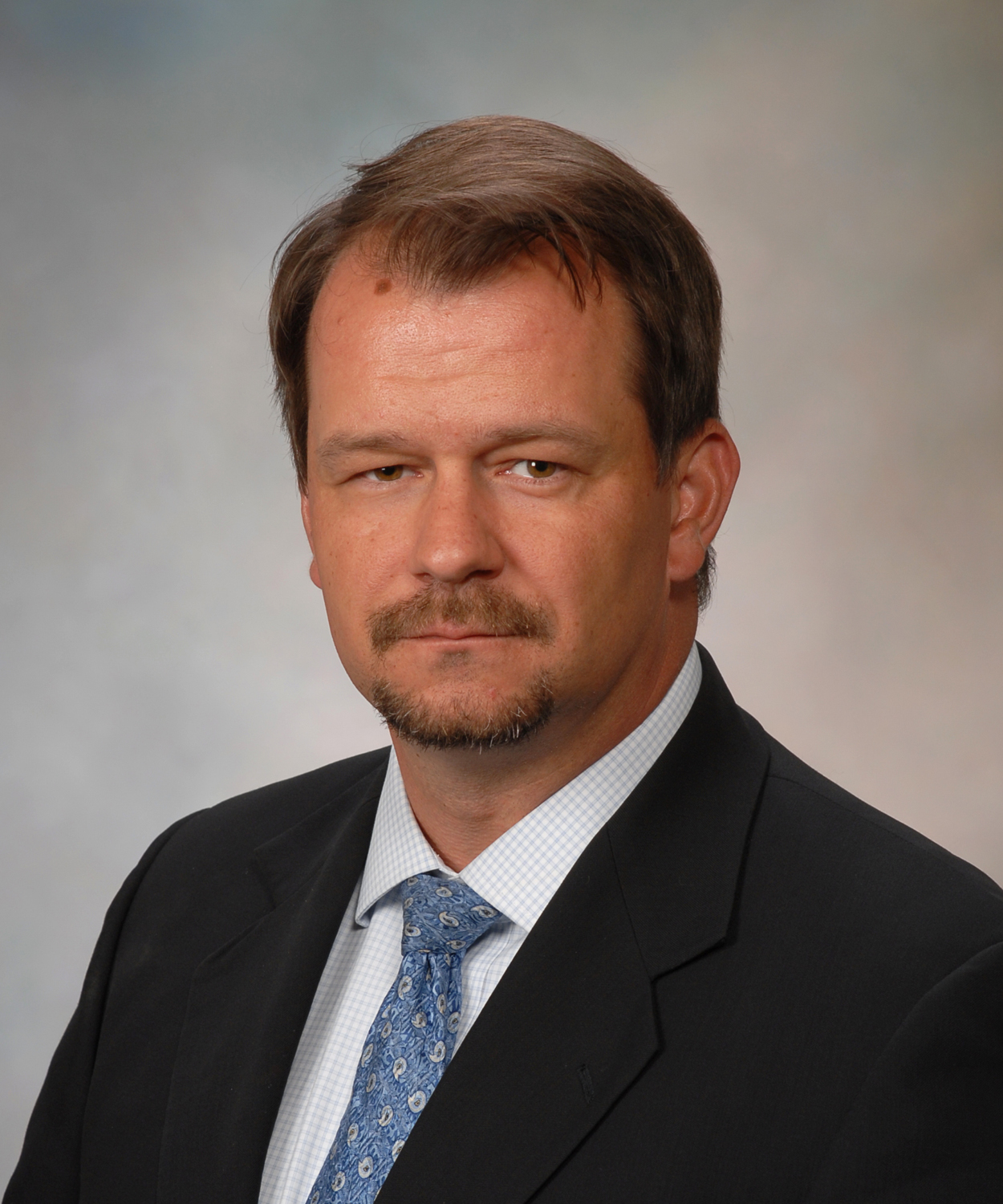 Kevin Barrett received a B.A from Brown University, Providence, RI, 1995, an M.D. at University of Miami, School of Medicine, Miami, FL, 2002 and a M.Sc. University of Virginia, Charlottesville, VA, 2008. He completed his residency/fellowship training at the College of Medicine, Mayo Clinic, Jacksonville, FL, (Neurology), 2002-2006 and University of Virginia, Charlottesville, VA, (Vascular Neurology), 2006-2008. Kevin was appointed to the staff of Mayo Clinic in 2008 and currently serves as the Vice-Chair in the Department of Neurology, Medical Director of the Stroke Telemedicine Program, Co-Director of the Comprehensive Stroke Center Mayo Clinic Hospital and Medical Director of 5 South.
Steve Kittner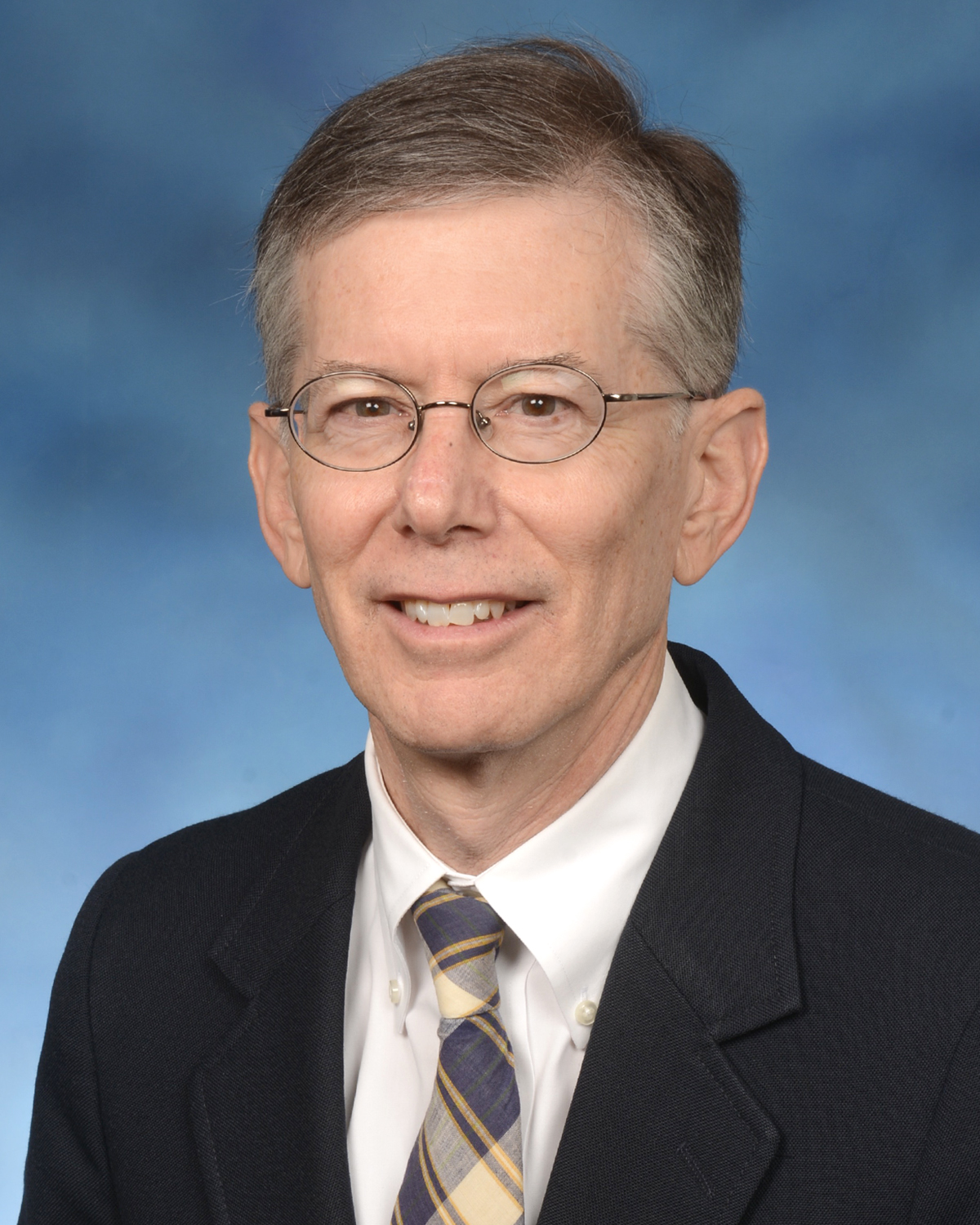 Dr. Steven Kittner is a vascular neurologist and epidemiologist with expertise in clinical and research aspects of ischemic stroke in young adults. He is Professor and Vice-Chair for Research in the Department of Neurology with a joint appointment in the Epidemiology and Public Health, both at the University of Maryland School of Medicine. He trained in Internal Medicine at the University of Minnesota Hospitals and Baltimore City Hospitals. Following research training in epidemiology at the Johns Hopkins School of Hygiene and Public Health and at the Clinical and Genetic Epidemiology Branch of National Heart Lung and Blood Institute, he completed training in Neurology at the University of Maryland Hospital in Neurology. He established the Baltimore-Washington Young Stroke Study to investigate novel risk factors for early-onset ischemic stroke and, more recently, has concentrated on genetic risk factors for ischemic stroke. He is a founding member of the International Stroke Genetics Consortium and was the Principal Investigator of the NINDS Stroke Genetics Network (SiGN) study. He is currently coordinating an international consortium to study the genetics of ischemic stroke in young adults.
Bernadette Boden-Albala
Bernadette Boden-Albala is an internationally recognized expert in the social epidemiology of stroke and cardiovascular disease. Over the past 15 years, her robust research portfolio has focused on defining and intervening on social determinants of disease, including the role of sex, race-ethnicity, socio-economic status, social support, stress, and social networks on stroke disparities and patterns across the U.S. and globally. As PI, she has led numerous large stroke prevention studies in urban and rural communities and has a wealth of knowledge and experience leading community level health assessments and interventions. Selected interventions include: SWIFT, a hospital-based stroke preparedness intervention; ASPIRE, a stroke preparedness study in Washington D.C.; and DESERVE, a discharge secondary stroke prevention intervention. In addition to her clinical interventions, Boden-Albala is Principal Investigator of the National Initiative for Minority Involvement in Neurological Clinical Trials (NIMICT), supported by NINDS/NIMHD, which has built a toolkit of materials to improve racial-ethnic minorities' and women's participation rates in neurological clinical trials. She was also a PI for the Alaska Native Stroke Registry (ANSR), which was designed to screen and capture all stroke cases between 2005-2009 through its integration into the existing Tribal Health System infrastructure. Her work has extended internationally to a collaborative effort between the American Heart Association and the Grenada Ministry of Health to develop and evaluate novel community- and policy-based interventions for cardiovascular disease prevention in Grenada. She was also MPI of an exploratory project in Ghana to assess gaps in lay knowledge of primary and secondary stroke prevention, stroke treatment and recovery. Finally, her work in global chronic disease prevention has included a World Health Organization project that sought to identify the optimum social networks for promoting health policy dialogue in Moldova. In addition to her broad research experience, Boden-Albala previously served as Senior Associate Dean of Research and Program Development at New York University's (NYU) College of Global Public Health. In this role, she co-created courses with UNICEF and the United Nations World Food Program focused on innovative solutions to Ebola and Polio response and exploring a system's approach to food access. At NYU, she developed the one-year Cross-Continental MPH, combining classroom learning, collaborative research with faculty mentors, and public health practice experience across three continents. She is the Director and Founding Dean of the Program in Public Health in the Susan and Henry Samueli College of Health Sciences at University of California, Irvine, where she is also a professor of population health and disease prevention and epidemiology.
Kaley Carman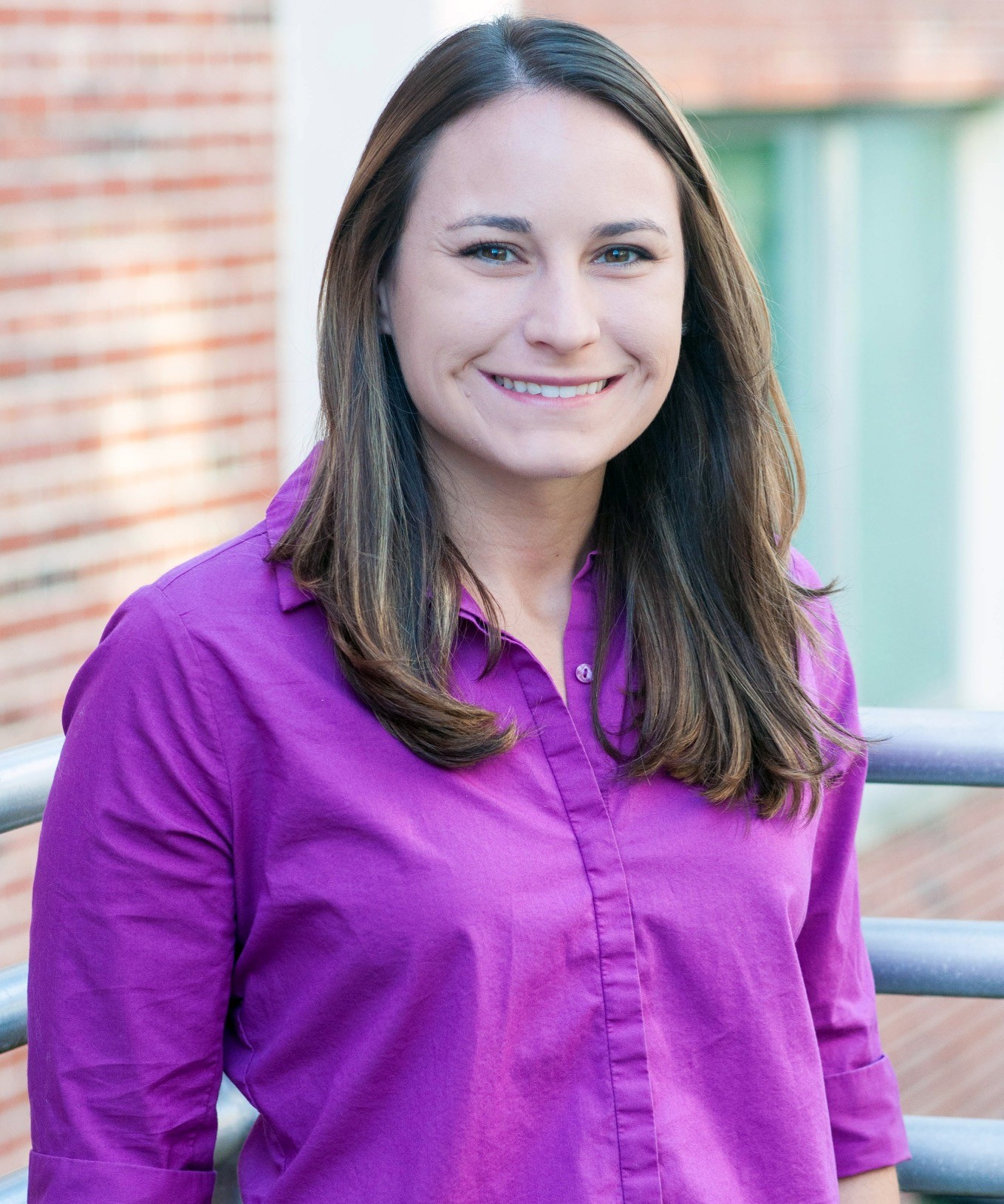 Kaley Carman is a Program Manager for the Cerebrovascular Diseases Research Program at Mayo Clinic in Florida. Prior to her role at Mayo Clinic, Kaley worked as a Research Scientist for the Public Health Institute, Research Coordinator for the University of Florida, and Registered Dietitian for a public school district in Florida. Her previous professional experience focused on community-based nutrition research, health equity approaches, public health program evaluation, and nutrition education. Kaley is a triple Gator, completing her Bachelor's, Master's, and PhD degrees from the University of Florida. Kaley has been a Registered Dietitian since 2016 and is passionate about reducing barriers and empowering individuals to make the healthy choice the easy choice.
Eldina Stojadinovic
TAC Assessor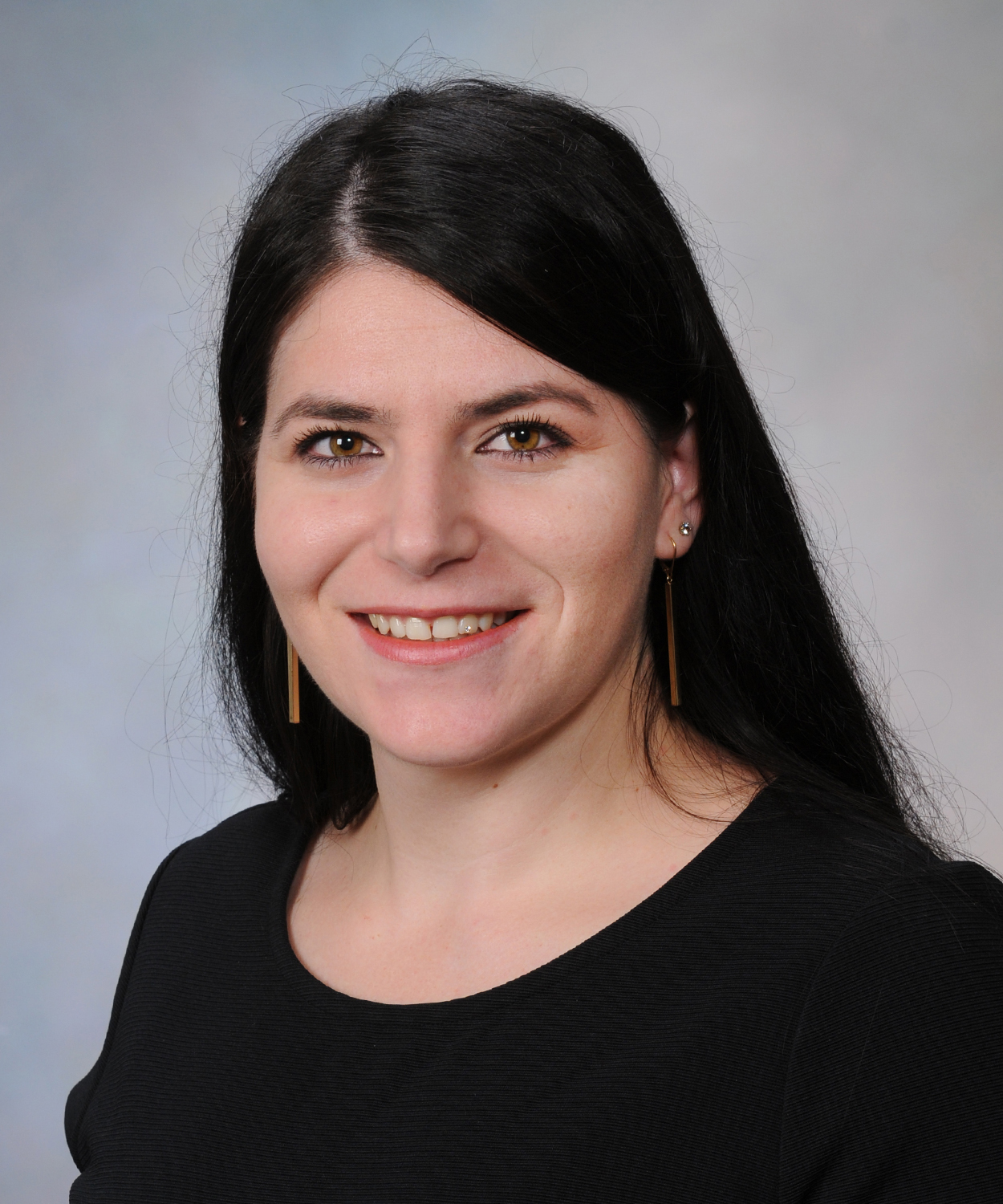 Eldina Stojadinovic is a Clinical Research Coordinator supporting the Neuroscience Research Center at Mayo Clinic in Florida. Eldina will assist the DISCOVERY Recruitment and Retention Core as a TAC Assessor, where she will focus on centralized cognitive telephone-based cognitive and functional outcomes assessments in English and Spanish languages as part of the annual follow-up visits. Eldina received her Bachelors of Science Degree in Business Administration and she has CCHI certification in Spanish and English. She was a Medical interpreter/Liaison for 10 years in Bosnian, Spanish, English and Albanian languages. She has also managed several projects for hospitals and international agencies in Kosovo that aimed to integrate efforts across the region for development and growth initiatives. In the Children First Foundation, she worked as a social worker by helping and tracking the progress of children with disabilities in their medical and emotional development. In another agency, Psycologos Sin Fronteras, (PSF) (Universidad de Oviedo - Asturias, Spain), she worked as a Spanish interpreter and Project Coordinator, with a goal to promote tolerance and peaceful coexistence of different ethnic and religious groups.
Nancy M. Muñiz-Maldonado
TAC Assessor
Nancy M. Muñiz-Maldonado is a Clinical Research Coordinator supporting the Neuroscience Research Center at Mayo Clinic in Florida. Nancy will assist the DISCOVERY Recruitment and Retention Core as a TAC Assessor, where she will focus on centralized cognitive telephone-based cognitive and functional outcomes assessments in English and Spanish languages as part of the annual follow-up visits. She received her Bachelor of Arts Degree in Psychology and Mental Health from University of Puerto Rico and her Master of Art Degree in Counseling Psychology from Interamerican University of Puerto Rico. In 2010 started working as a Psychologist with children with disabilities with the Department of Education in Puerto Rico for six years. As part of her role as a Psychologist, she offered counseling to children, parents and teachers, and administered cognitive, behavioral and educational assessments.
Heather Cissel
Clinical Research Monitor
Heather Cissel is a Clinical Research Monitor for the DISCOVERY study supporting the Recruitment and Retention Core based out of Mayo Clinic in Jacksonville, FL. Heather received her Masters of Science in Psychological Sciences from the University of North Florida. Heather has more than 7 years of experience administering neuropsychological and psychological assessments for research and in clinical practice. She worked as a clinical psychometrist at various institutions including Brooks Rehabilitation where she administered neuropsychological assessments on patients with dementia, traumatic brain injury, and stroke, as well as pediatric patients. She joined Mayo Clinic in 2018 as a Clinical Research Coordinator in the Memory Disorder Clinic and became CCRP certified through SoCRA in 2020. During her time with the Memory Disorder Clinic, Heather coordinated observational studies and clinical trials, with FDA IND involvement, for dementia with Lewy bodies, Frontotemporal Lobar Degeneration, and Alzheimer's disease. In 2018 Heather also took over the Memory Disorder Clinic's caregiver support groups which provided ongoing education and support to those caring for someone with dementia.