Natalia S. Rost, MD, MPH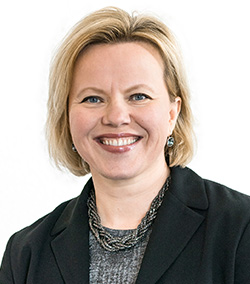 Natalia S. Rost, MD, MPH is Stroke Division Chief in the Department of Neurology at Massachusetts General Hospital and Professor of Neurology at Harvard Medical School. A cum laude graduate of Boston University School of Medicine, she holds a Master's degree from Harvard School of Public Health and is trained in Neurology and Vascular Neurology at Partners (Massachusetts General Hospital/Brigham and Women's Hospital) residency and fellowship programs.
Rost is a clinician-scientist and international expert on neuroimaging markers of cerebrovascular disease, stroke genetics, and big data science for outcome prediction in patients with acute stroke. Her line of research on the role of white matter disease burden and mechanisms of brain resilience in stroke has been continuously funded since 2007, and Rost is currently the Samana Cay MGH Research Scholar and Principal Investigator of two NIH R01 awards and of DISCOVERY, a collaborative national network supported by one of the largest single-study awards to the MGH Neurology department, a U19 jointly funded by the NINDS/NIA to address post-stroke cognitive impairment and dementia in the United States.
Rost is an author of numerous peer-reviewed publications, book chapters, a co-author of the MGH Handbook of Neurology, and medical editor of the Harvard Medical School Special Health Report on stroke. She is an accomplished mentor, clinical educator, and recipient of the 2017 MGH Neurology Department's Ray Adams Clinical Mentor Award and of the 2012 Michael S. Pessin Stroke Leadership Award from the American Academy of Neurology. She serves as Assistant Editor of the journal Stroke and Chair of the Science Committee of the American Academy.
Steven M. Greenberg, MD, PhD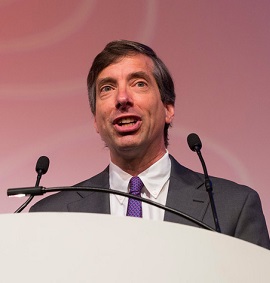 Steven M. Greenberg, Professor of Neurology at Harvard Medical School, holds the John J. Conway Endowed Chair in Neurology, directs the Hemorrhagic Stroke Research Program, and is Vice-Chair for Faculty Development and Promotions at the Massachusetts General Hospital. Initiated in 1994, the Hemorrhagic Stroke Research Program has become internationally recognized as a leading authority on the causes, diagnosis, and treatment of cerebral amyloid angiopathy. Greenberg has authored over 290 research articles and 85 chapters, reviews, and editorials in the areas of hemorrhagic stroke and small vessel brain disease. He has served in many national and international leadership roles in the fields of stroke and neurology including principle investigator for the NINDS MarkVCID biomarkers consortium coordinating center, co-principle investigator for the NINDS DISCOVERY network on post-stroke cognition, President of the International CAA Association, chair of the NIH Acute Neurologic Injury and Epilepsy study section, co-chair of the NINDS Alzheimer's Disease-Related Dementias Summit subcommittee on vascular cognitive impairment, and chair of the American Heart Association International Stroke Conference.
Greenberg received his undergraduate degree in Biochemistry from Harvard University and MD and PhD degrees from Columbia University under the graduate research training of Dr. James Schwartz. He performed internship at Pennsylvania Hospital, neurology residency at Massachusetts General Hospital, and post-doctoral fellowship at the Brigham and Women's Hospital Center for Neurologic Diseases before joining the Massachusetts General Hospital faculty.